Today I'm copying Olga at FashionBuro. You should definitely check out her blog if you haven't already - she posts some of the neatest travel pics along with her outfits!
(I know what you may be thinking: "Oh...another faux fur post...how original." I'm aware I have an addiction. Don't worry though, next week's CopyCat post will not include that item...)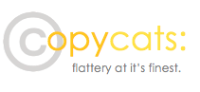 I wore this fabulous scarf that my bestie gave me for my birthday one year because it had a similar paisley look to it. I added my faux fur stole, brown over-the-knee boots, camel faux leather bag, and sunglasses to complete the outfit.
In this ensemble, head-to-toe: sunglasses-Claire's, scarf-, faux fur stole-Loft (attaches to a sweater, also seen here), sweater-Loft (also seen here), top (not too visible)-Alloy, jeggings-Loft, bag-Charming Charlie, boots-Alloy (also seen here)